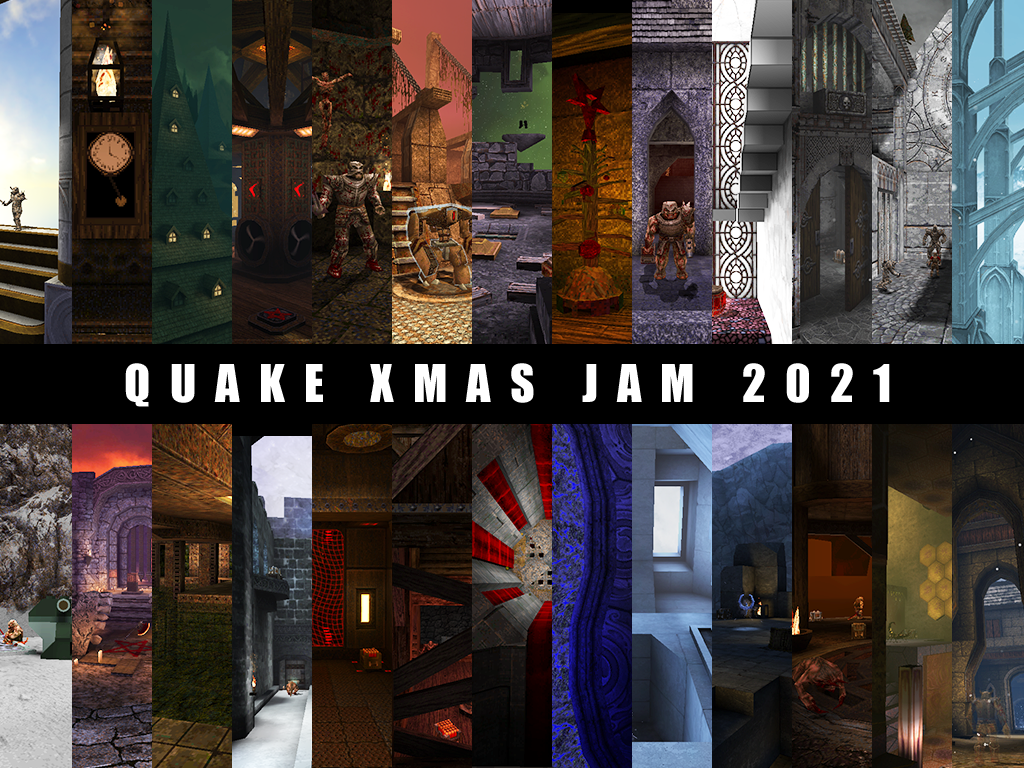 It's finally here! 25 maps of Arcane Dimensions goodness, confined to a 1,024 unit cubed game-play area.
Download: https://www.moddb.com/mods/arcane-dimen … masjam2021
The lineup:
Ghosts of Christmas Past —by Sock (start)
Father's Hand —by Chris Holden
Wither Wonderland —by Greenwood
The Library of Forgotten Dreams —by Grue
Santa's Fragtory —by Heresy
Microcosmosophy II —by Ionous
Video Kojima —by Ish
The Lost Rook —by JCR
Five Bulls A-Beating —by Krak
Dichromatic Abomination —by Krampus
Midnight Mass —by Magnetbox
Yule Be Sorry —by Makt
The Ash Keep —by Mememind
When there were Wolves —by MrTaufner and RadiatorYang
Cleanup For Santa —by Mykee
Possibility is not a Luxury; It is as crucial as bread! —by Naitelveni
Rust Clot —by Omni
Snapchip Shatter —by Pinchy Skree
Holiday Puzzle —by Repator
The Town Inside a Snow Globe —by Riktoi
Sewer Santa —by Riktoi
Wintry Quadupola —by Riktoi
Yuletide —by Scythe
The Endless Winter —by Scythe
Realm Of the Carpenter —by Textfish
Bee Home for Christmas —by Wiedo
Thanks to all who contributed to this event, and to Sock for doing a huge amount of behind-the-scenes work to get this project complete.
Happy Holidays to all, and enjoy. :)